Our first full band adventure since March 7, 2020, was on July 17, 2021, but it had us with a last-minute situation of no drummer; Benno's body had the whole of 2020 to have an issue rear its ugly head, but no, it waited until the night of our first show back! With no Benno for the foreseeable future and full band shows booked, we reached out to Gary Smith, drummer of awesomeness from bands such as the Pistoleros, Los Guys and his current band, Dusty Ramblers. Gary also happens to be an inductee in the Arizona Music & Entertainment Hall of Fame! Luckily for us, Gary had a light August music schedule so he was able to save us. Andy scrambled to get music to Gary and Gary worked his butt off listening and drumming and then listening and drumming some more! We had three practices and then our first show together was on August 6 at 1227 Tap Room in Phoenix. Two sets of music and Gary nailed it all! Here's a beautiful picture from the 1227, taken by Paulette Wiley.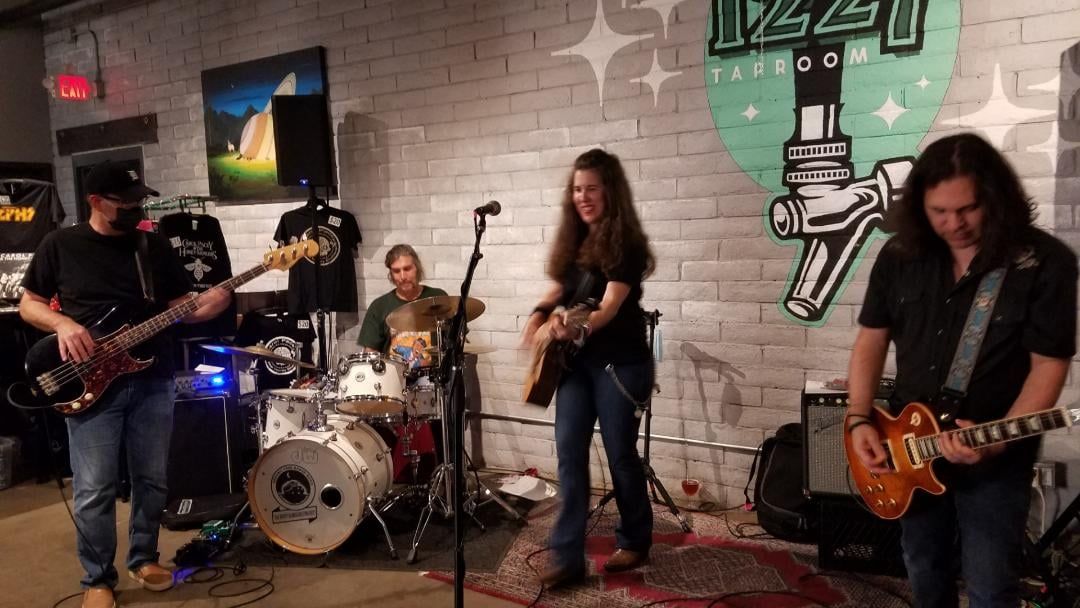 We kept our overall volume down as the 1227 can be a loud room so the full, honey-shaking sound of CPHS, not heard since March 7, 2020, would have to wait until our show at Pho Cao on August 14. And well, that night happened this past weekend, just as we hoped with -- ALL OF THE SOUND -- and it was awesome!!! Here's a picture from Pho Cao, taken by Karl Wentzel. Our stage sound was exceptional and taken care of by sound engineer, Kyle Robert Spratt.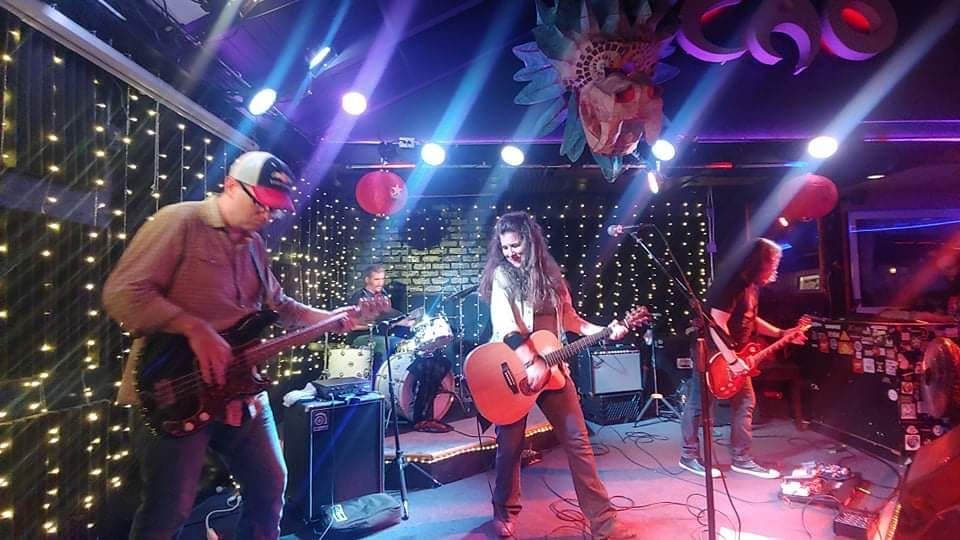 Thank YOU to everybody who joined us! We hope it felt as good to you as it did to us! Hearts and stars, friends, hearts and stars!!!